Boheminium - miniature park in Marianske Lazne
May 28, 2022, noon - May 28, 2022, 2:30 p.m.
Last weekend I visited Boheminium with friends - a park of miniatures, which presented miniature copies of various sights in the Czech Republic. Of course, most of them are various castles and palaces, but there are also restoration-type miniatures, that is, what the surroundings of a particular attraction looked like.
Description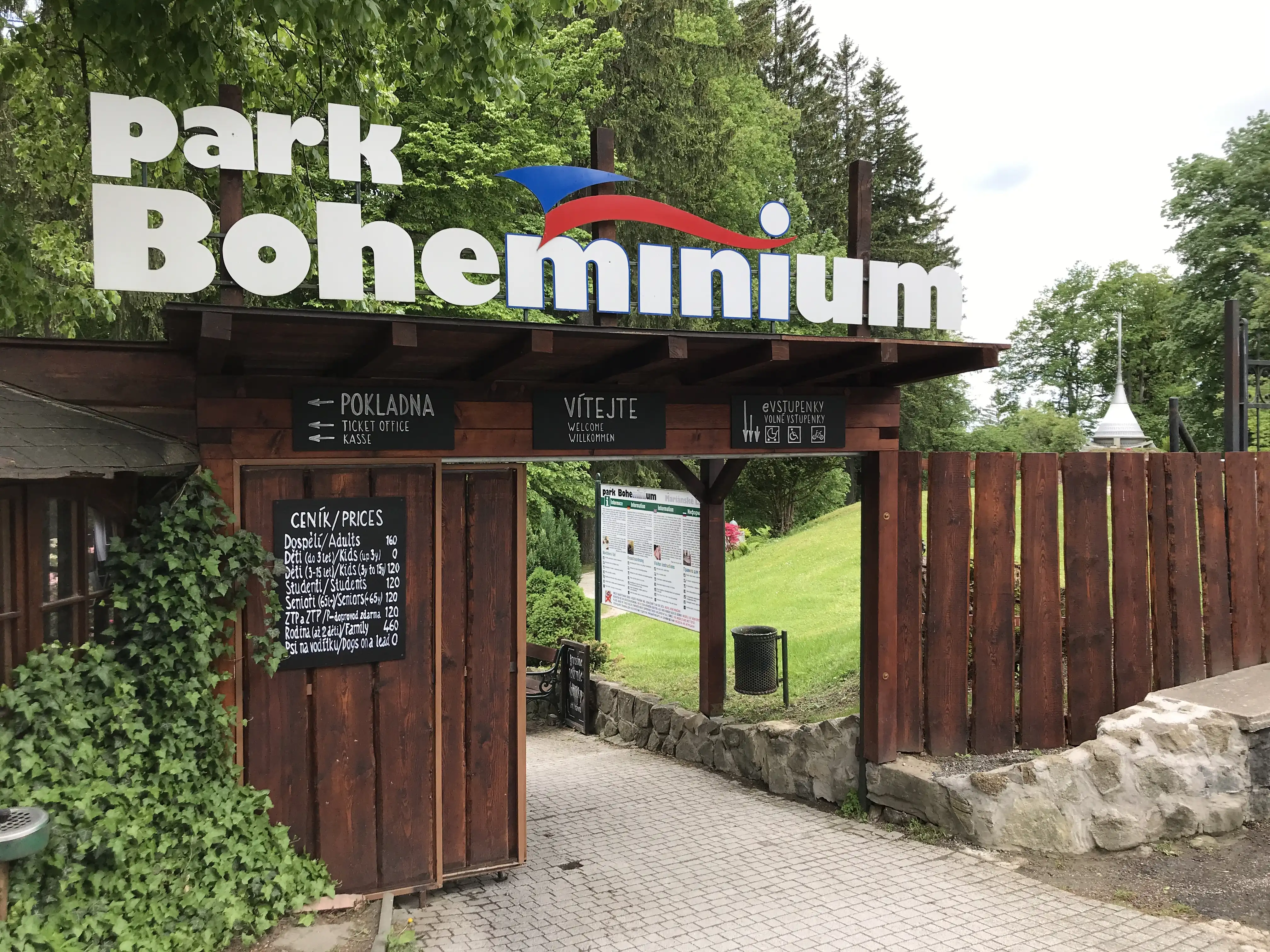 The park has a total of up to 7 dozen different miniatures on a scale of 1:25. You can walk around the park slowly in a couple of hours, at the same time looking at the animals in the fences. There are goats and ponies. And for children in the park there is a playground, also children can ride horses, at least at the time of our arrival there were a couple of horses.
The most famous castles are present in the Park, as well as the most beautiful places, such as the dam in Lesu Království, which actually looks very beautiful in real life, and also looks like a toy.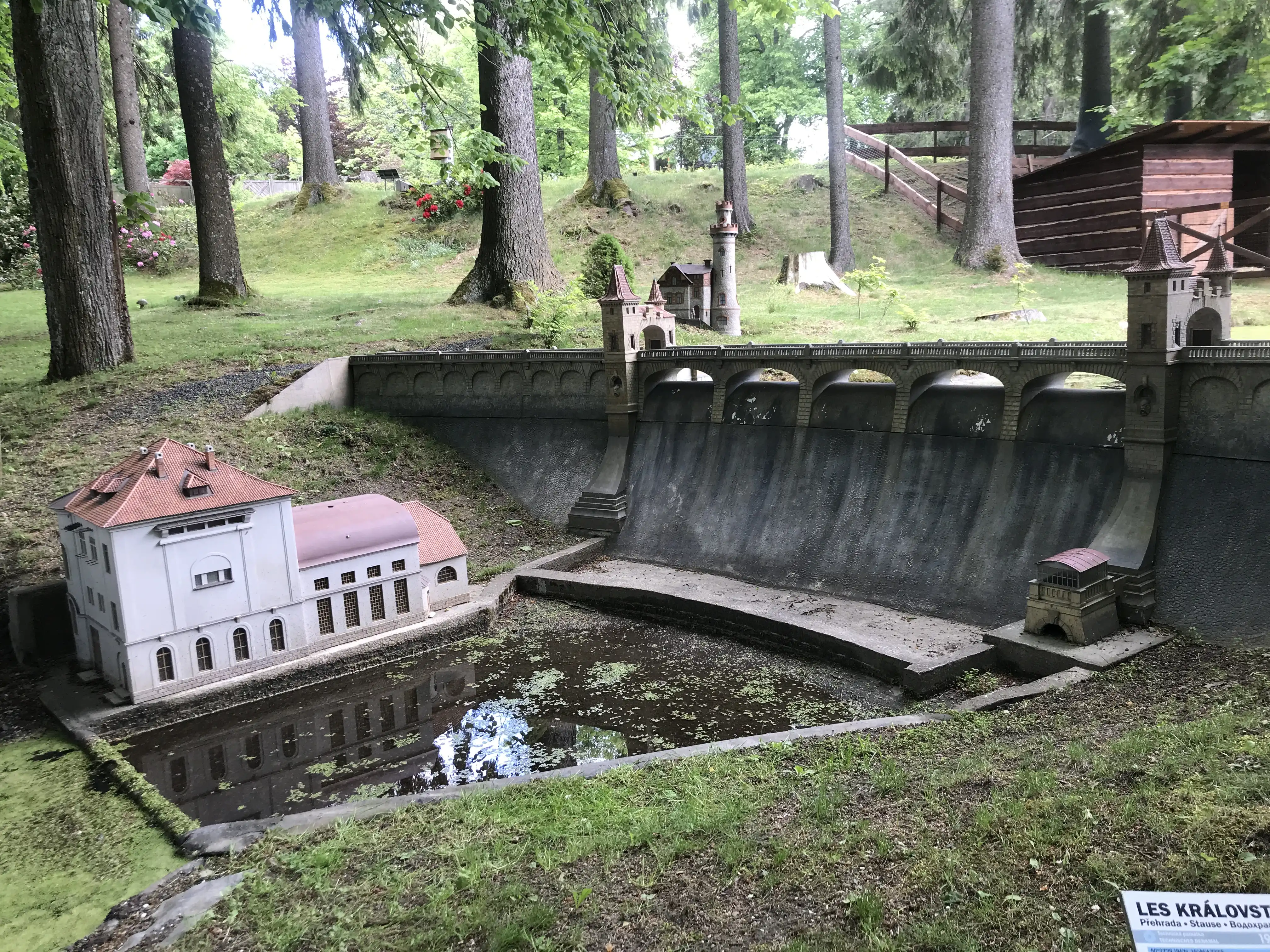 Some of the miniatures have a button that turns on mechanical elements, such as starting a train or funicular. For example, in a miniature hotel on Mount Ještěd, a funicular starts up and trailers go from top to bottom and back. True, I hoped that they would still pass inside the building, but no luck, they drive up and down, and then return back along the same wire, that is, they do not make a full circle, like real ones.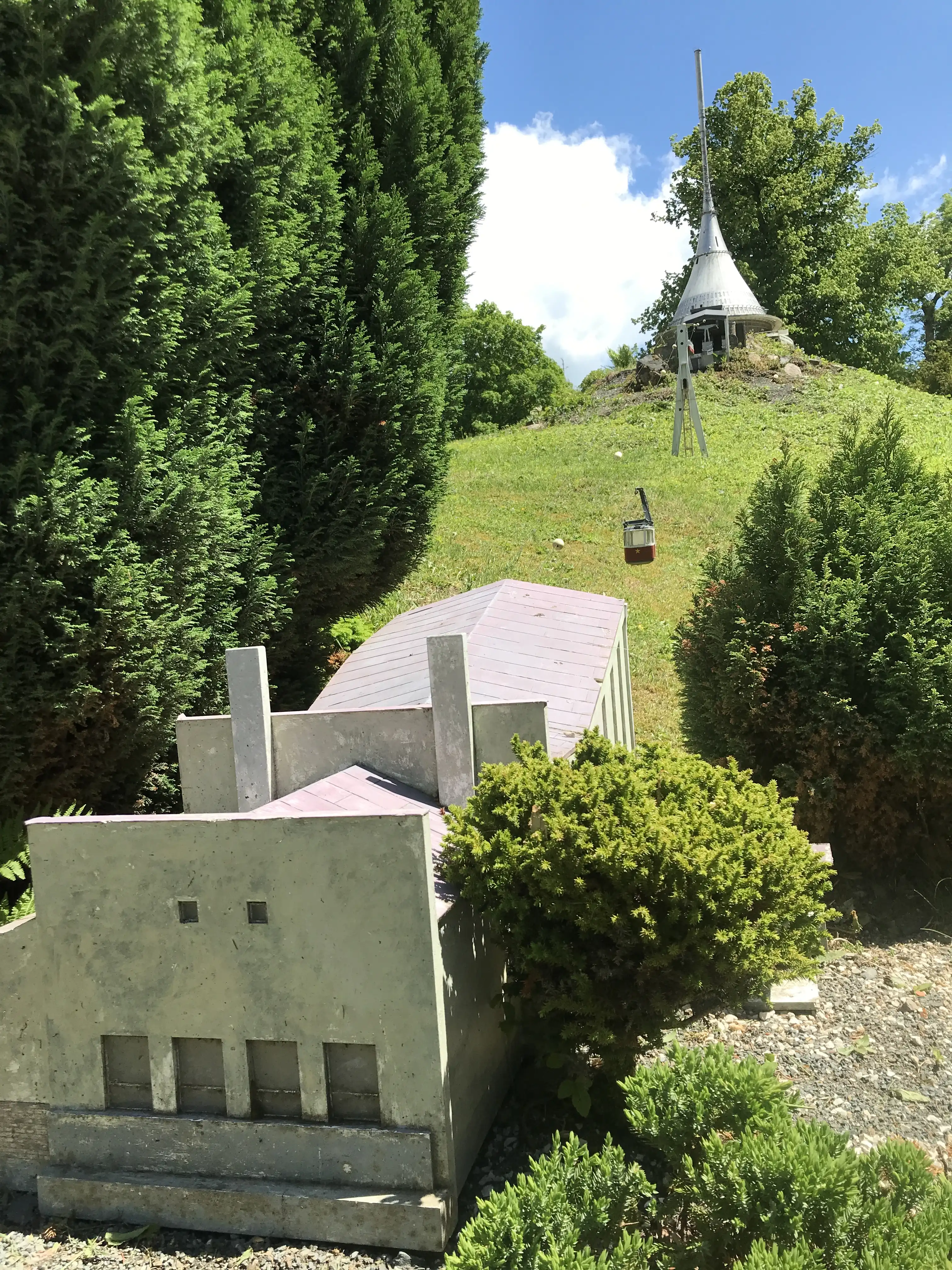 If you have already visited many places in the Czech Republic and do not know where else to visit, then you can visit this park to compare your list of visited places with what you have not yet visited. And also look at the sights in miniature to prioritize visits.
I would also recommend this park to visit if you are in the Czech Republic for the first time and you have the opportunity and free to get there. Maybe this visit will change your plans for visiting some of the sights that you planned to visit. And you decide to replace some of them with others.
Personally, I noted for myself a couple of new places that I plan to visit in the future.
Travel notes
The entrance fee is 160 CZK for an adult ticket, there are also discounts for students and children. Up to 3 years free.
The opening hours of the park are from 10:00 to 18:00 from Monday to Friday. Closes 1 hour earlier in winter and 1 hour later on public holidays.
All miniatures have descriptions in four languages: Czech, German, Russian and English.
There is a paid car park next to the park, the cost of parking is 50 CZK for the whole day.
Adjacent to the park is Hotel Krakonoš, which has a restaurant and dine options. The price is reasonable, about like a business lunch in Prague.
Gallery