On the way from Prague to Croatia, we stopped at a landmark on the border of the Czech Republic and Austria called the Reistin Colonnade.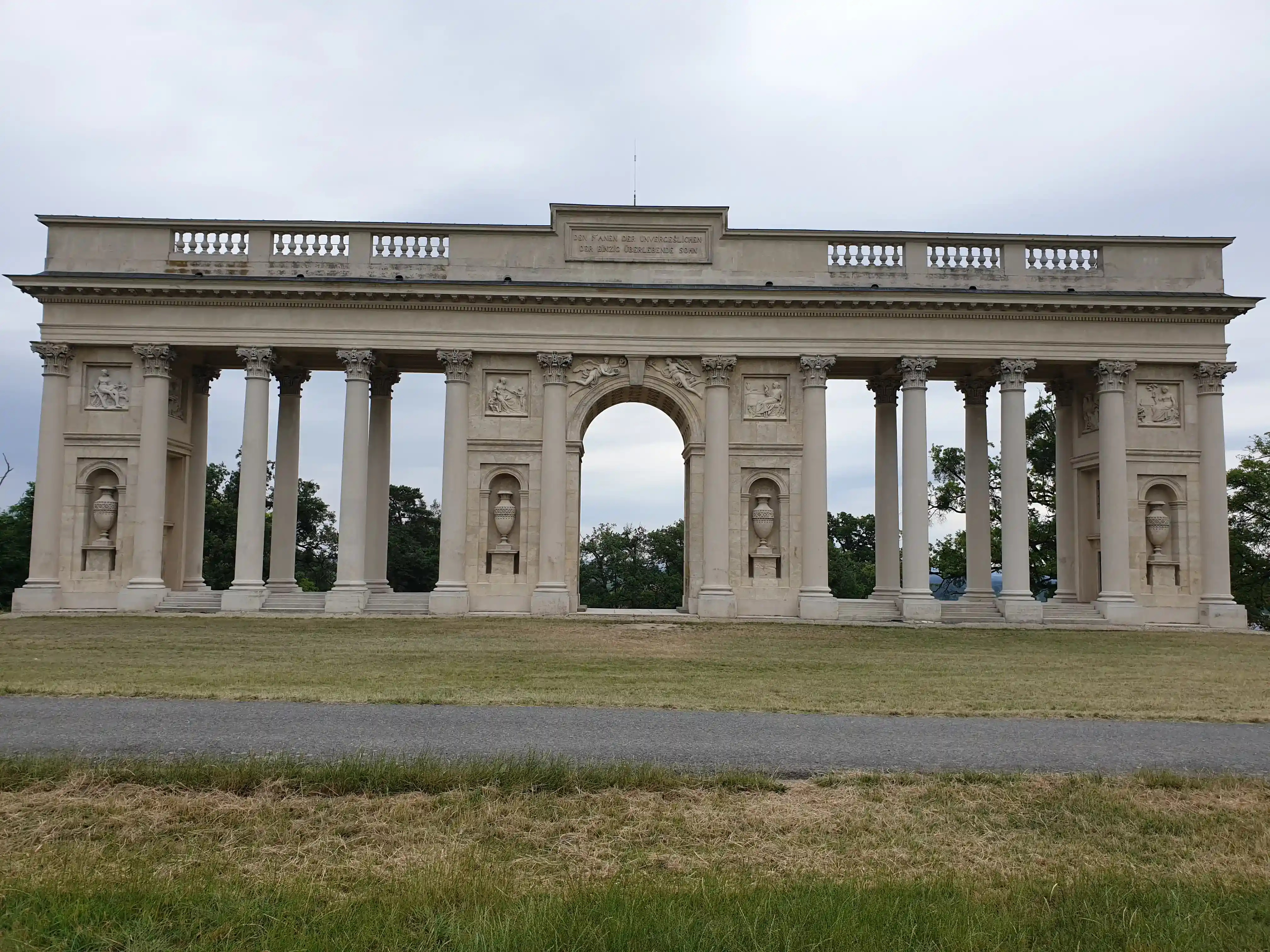 The Czech name of the colonnade sounds like - a monument to fathers and brothers.
The colonnade was built in the style of a Greek triumphal arch with 12 antique columns on the south and north sides.
On the south side of the colonnade there is an inscription that reads: "To the souls of the unforgotten dead from the only surviving son"
The architect of the colonnade would be Josef Hardmuth. The project documentation was started in 1817 and the construction was completed in 1823.
The column performs not only the role of an observation deck (during working hours you can climb the platform), but also the function of a monument to the deceased members of the family of Prince Joseph the First of Liechtenstein. Nevertheless, the first statue belongs to Josef the First himself.
Family members were depicted as statues on the south side of the colonnade:
Joseph the First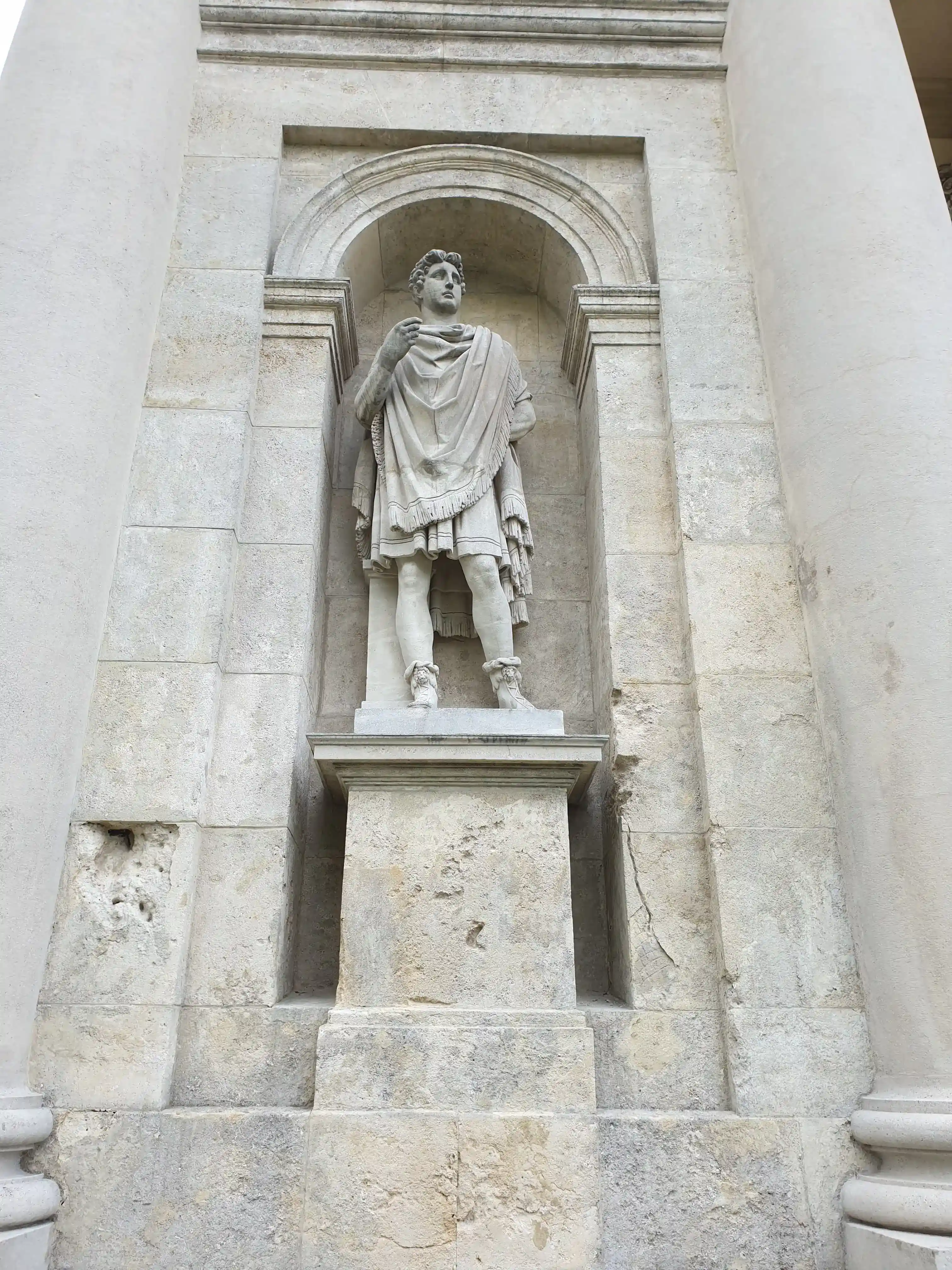 Alois the First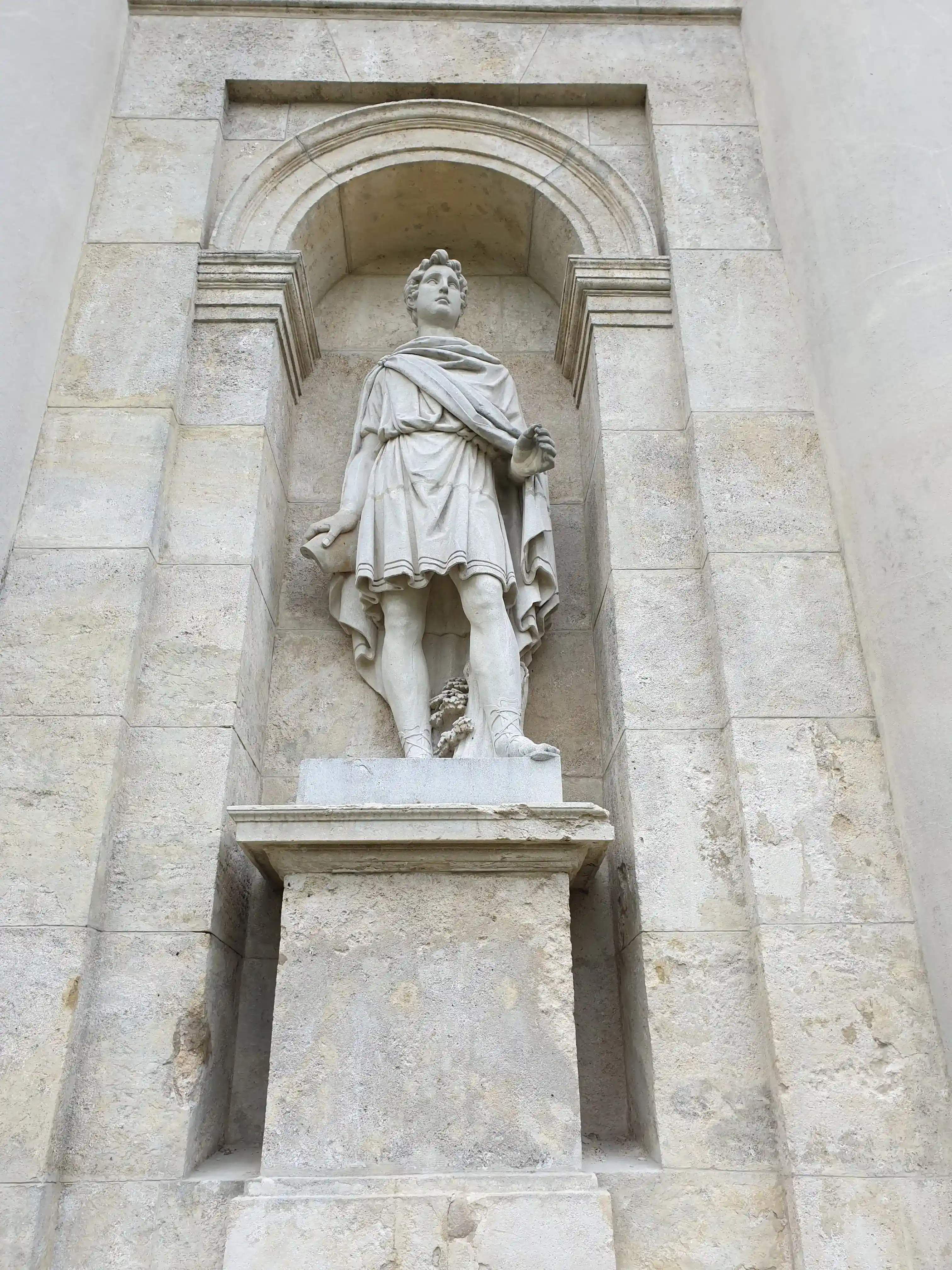 Frantisek Josef I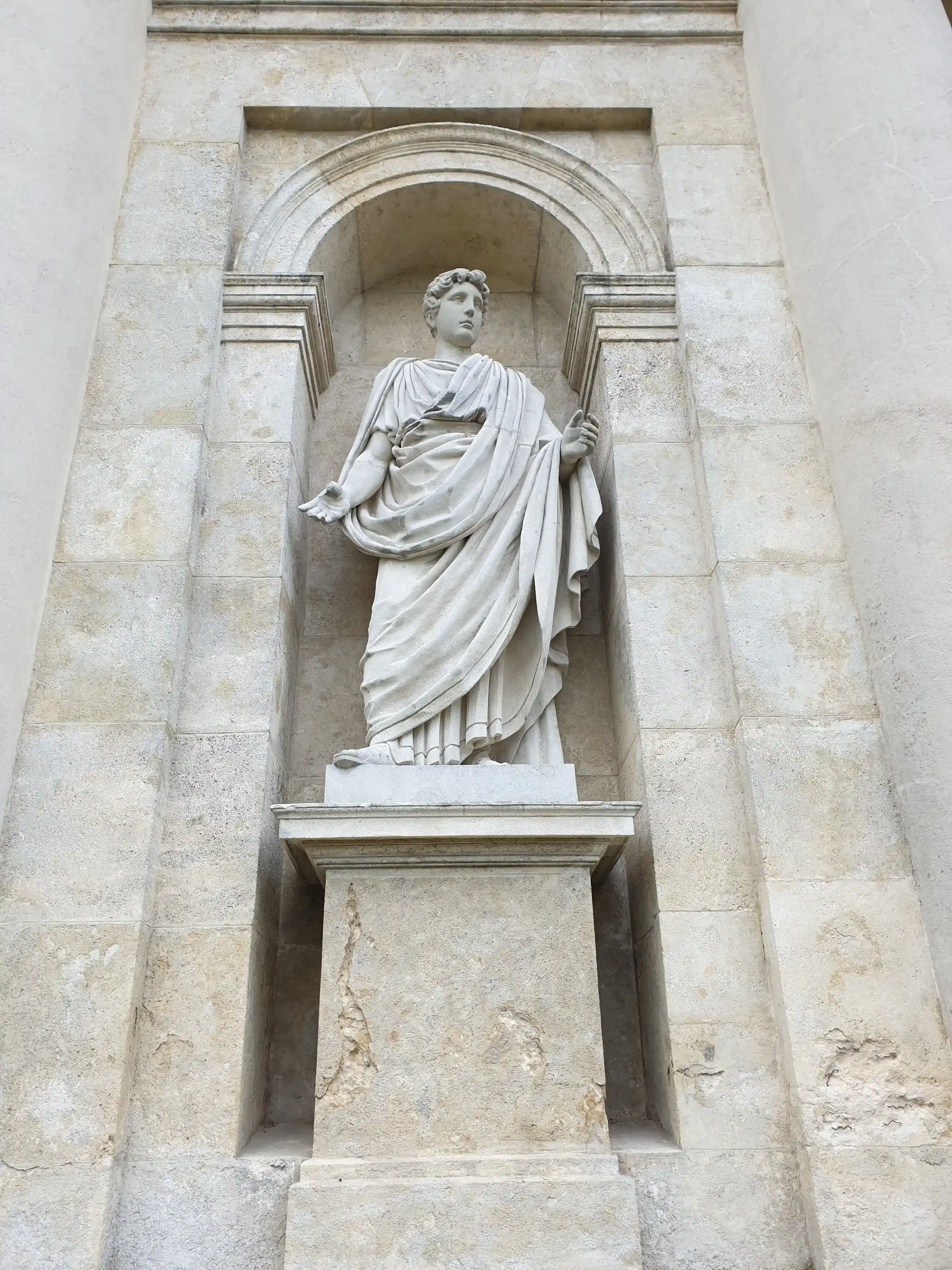 Philip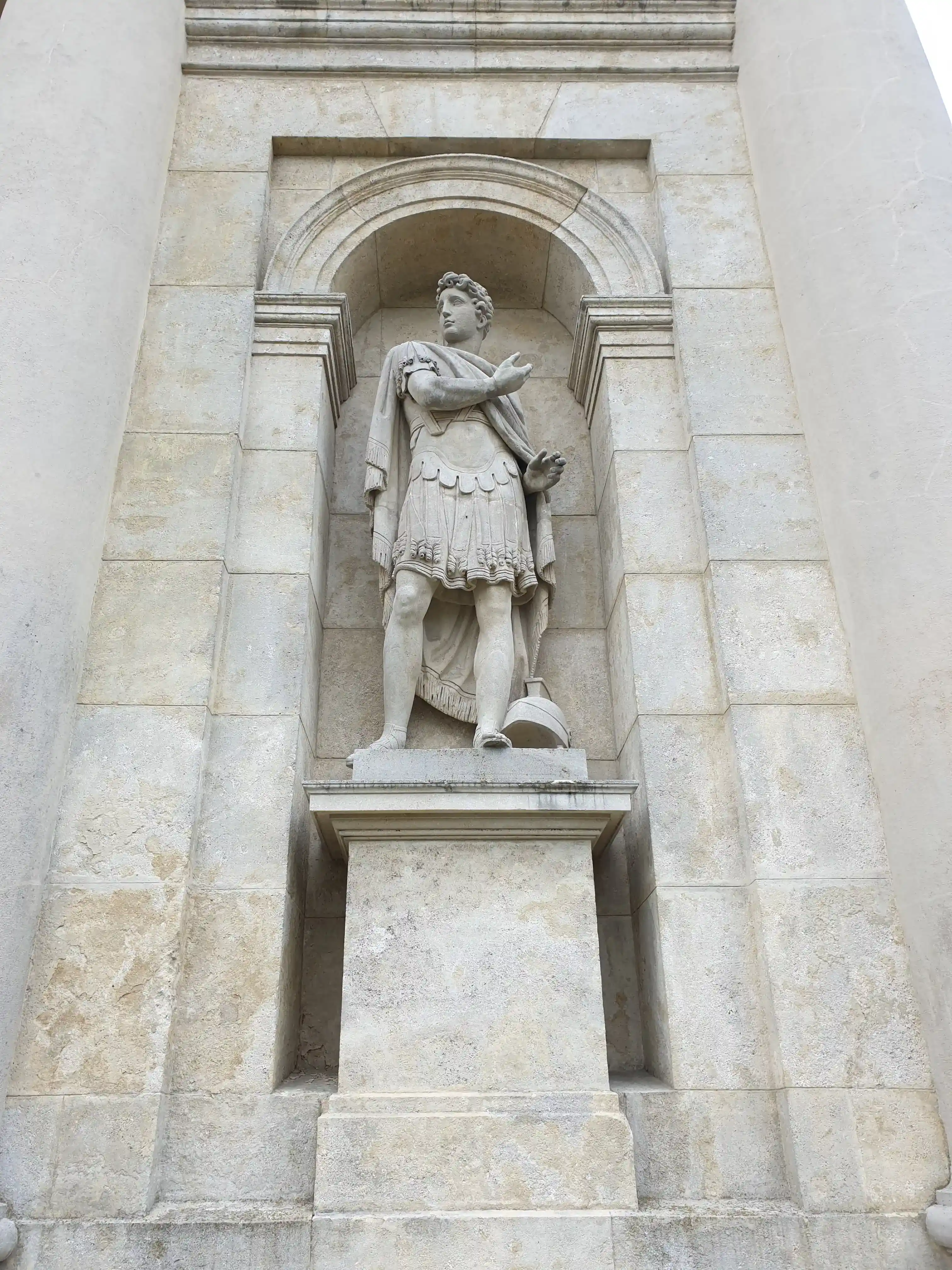 Other reasons for construction
The following reasons for the construction of the colonnade were:
solution to the difficult working situation of the people of Liechtenstein at the time, who were thus busy working at this facility
creation of the first tourist trails and attraction of tourists, as the view of the three neighboring states, as well as various hedges and historical buildings.
Modern time
At the end of the 20th century, the colonnade was located on the territory protected by the military. Since it is located on the border of the Czech Republic with Austria. As a result, no one followed the colonnade.
In 1997, the reconstruction of the colonnade began and was completed in 2003.
Gallery